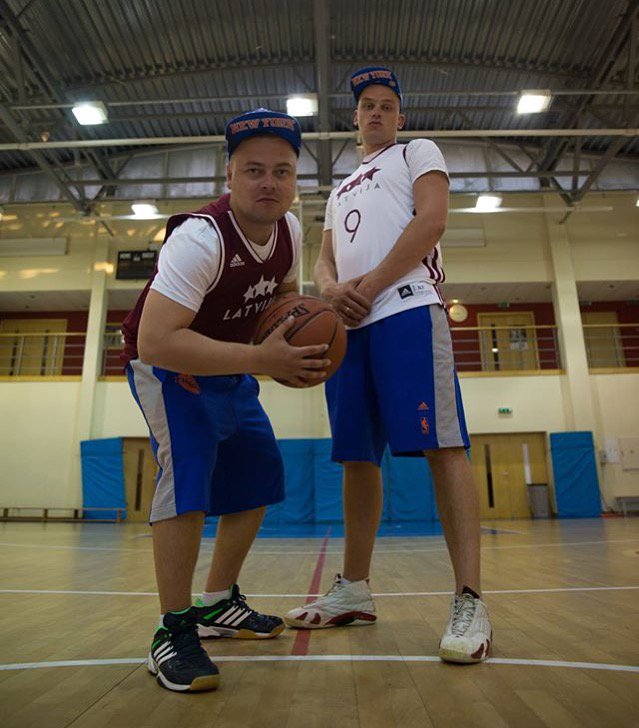 You all cried and joke.
Most of you said they we're done with the Knicks.
And then he started to put dudes on posters.
But one rap group from Kristaps Porzingis home of Latvia knew KP6 was going to be the star he's becoming in front of our eyes. So today, for another #FlashbackFriday, we go back to a week after draft night, when the #PorzinGod became a overseas mystery to a household name and the soon-to-be-face of the New York Knickerbockers.
Rapping the praises of the 7'3 block machine, three point sharpshooter, professional posterizer and Dream Shake graduate is Transleiteris
and their video for
"Porzingis".