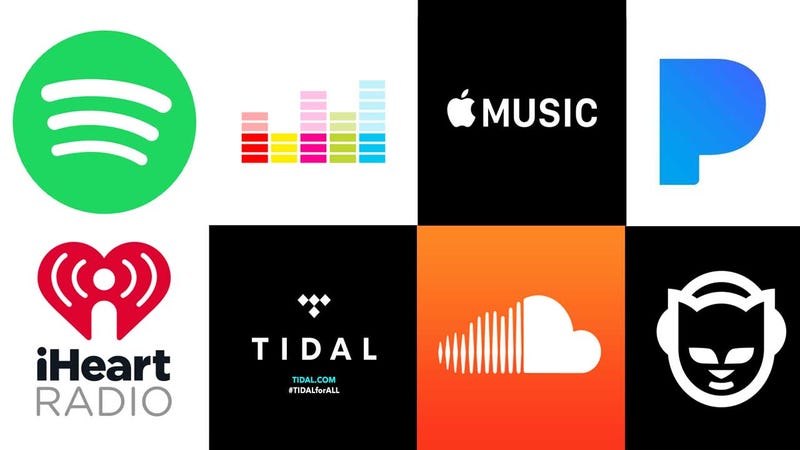 SoundCloud is generally the first stop for artists. It's the easiest way to get their music out, not to mention its free for everyone to use. There is no necessary monthly subscription or purchase needed in order for listeners. The one problem artists have been running into is that many fans don't faithfully use SoundCloud to listen to music. Honestly, the whole application is kind of confusing to use and not every mainstream artists post their music on the application, so whats the point?
Recently more and more artists have been making the change from SoundCloud to the easier, and more popular Apple Music. The audience of Apple Music is huge, with over 800 million monthly subscribers, it's easily the biggest platform for independent artists around the world. Voiceless Music featured artists such as
Rich Vocals
,
Razzle
,
Wan Blvd
, and
Yung Fly
have already made the transition from Soundcloud to Apple Music.
"Its about time independent artist start getting paid off there streams rather than raking em up on sound cloud for free.. so thats what i chose to do post it on apple music , tidal and other paying streaming platforms to generate revenue" said Bronx Rapper,
Yung Fly
.
Independent artists have been taking matters into their own hands and making moves to make money without the help of labels. With the introduction of streaming services, mainstream artists have made over 50% of their money since 2015 in downloads alone. This opens the door for independent artists to be able to profit on what they are releasing. With more money coming in for independent artists, the more studio time they can rent, more beats the can purchase, more music videos they can make, and ultimately the more music they can release.
Utica rapper,
Wan Blvd
has recently made the move and released three brand new songs on all streaming services.
Gotta Go
,
Sunday Morning
, and
City Love
were all released just over a week ago on streaming services and have already blown up. Since the release, articles about
Wan Blvd
have been published in multiple online magazines including
Fresh Hype.
"It's amazing to get this exposure so early, but I really think it's the ability to look professional as an independent artist on streaming services that many of the most viewed artists are found on. When people come across my Spotify, Apple Music, Tidal, etc it looks clean. It looks like I could be related from the eye test to all the biggest artists. What also plays a big factor is that as an independent artist we don't have the ability to tell the consumer where to go to hear us, but if we bring it to them it'll be easier for them to press the play button. After that once your sound is good it all takes care of itself."
Wan Blvd
said.